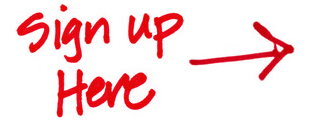 About
We realize you have many choices available when it comes to fitness and we'd like to take the time to Thank You for researching your next level of success.

Having been involved in the Fitness Industry for over 18 years, I became increasingly frustrated at the poor standards in our industry. Quite simply I became sick and tired of clubs where sales numbers were more important than member results, personal training standards were ridiculously poor and good training programs and qualified instruction were almost impossible to find. We set out to create the solution. And I truly believe we did.

We have the most knowledgeable staff, the most cutting edge training methods and a clean, state of the art physical facility. You won't find a more qualified or more highly trained fitness training team anywhere. We also offer lifestyle enhancement programs based on improving the activities in your life such as Golfing, Biking, Obstacle Course Racing or any of the other sports you might participate in.

What truly sets us apart from other gyms is that we are the only fitness facility in the area you can experience before you make a commitment. You can come in and meet with one of our fitness coaches, become a member for 14 days (14 DAY KICKSTART) or try our 21 Day Shred and see if our gym is for you without any commitment. More importantly – we are the only fitness facility whose sole focus is not on membership numbers – but on our members' results.
We don't have salespeople... Meet our qualified staff and decide for yourself. If we're not up to your standards, if we're not the best, then don't become a member. It's that simple.
Frank Nash
Click here to learn more about Frank Nash