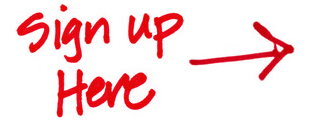 Our Programs
We Do NOT hand out "random workouts", we pride ourselves on delivering result-driven programs that we design around your busy schedule. We then coach and implement your program here. Most importantly, as your coaches, we hold you accountable to your goals. Nutritional Guidance is a cornerstone to any Fitness Program and is included in every membership. Contact us and set up for a complimentary orientation with one of our coaches. Click here
The 21-Day SUPER SHRED
They most successful weight loss program in the known universe. Please click HERE to learn more.
The 14-Day KickStart
Want to get started now.... in just 14 days you will successfully get in better shape and acquire all the tools to take back your fitness Click HERE to learn more
Strength Training
Strength Training is the foundation of our programing here at FNTS. We build STRONG individuals through our STRONG community.... PERIOD. Not only does true Strength Training build physical strength and help reduce the risk of injury....in the hiarachcy of training, NOTHING will get you leaner-faster than Strength Training. Our coaches will guide, instruct and inspire you in a fun, highly motivating enviorment that works with your busy schedule. Extremely High levels of coaching and accountability are present within this program. Our Strength Training program progresses weekly (built in progressions and regressions/ modifications), and is designed by our Director of fitness and industry veteran Joe Wasgatt. Nutritional Guidance is Included in every membership.
Team Conditioning (Level 1 and Level 2)
This conditioning program is for those who are looking for a challenge and want to be taken out of their comfort zone. In a safe fun, team environment our will coaches take you on a high energy journey. Equipped with kettle bells, suspension trainers, sleds, battling ropes and a slew of other fun fitness equipment, you and your teammates will experience the ultimate rush, as a Team. Find your inner child athlete - sweat, laugh and burn to reach your full potential. Our Team Conditioning program changes bi-weekly, and is designed by our Director of Fitness and industry veteran Joe Wasgatt. This is a great compliment to your Strength Training. Nutritional guidance is included in every membership.
Team Kettlebell
Armed with only a kettlebell.... We will coach you through a fun and high-energy kettlebell specific training preogram. Nutritional guidance is Included in every membership.
MyZone
MYZONE is an Ultra-Cool monitoring system that tracks/displays in real time (displays in our club monitors and on your phone) the EFFORT of the individual wearing it. We then coach, challenge, motivate, and inspire using this super-fun tool to help you get to your fitness goal. We design various week and month long challenges in individual, team, and even club events to game-ify your fitness using this wearable technology. This is just another way for us to hold you accountable both in and outside of the club in a super-fun way. Yes MYZONE tracks outside of the club too. Check out our MYZONE FAQ HERE. As an official FNTS member, you are issued a complimentary MYZONE belt.
Sweet Strength (Cooking Classes)
Bi Monthly, Rockstar world famous Chef Alina Eisenhauer will take our FNTS members on a cullonary journey on how to cook high lasting, low calorie, healthy meals. This is Happily offered to our Anual FNTS members at No Cost. Sign up through your App.
Seminars
As a member you get the distict pleasure of learning from Internation Speaker and Fitness expert Frank Nash. Frank performs monthly seminars at FNTS which are highly educational and ultra entertaining, Dont miss these.