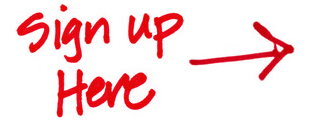 MYZONE FAQ
MYZONE is an Ultra-Cool monitoring system that tracks/displays in real time the EFFORT of the individual wearing it. We then coach, challenge, motivate, and inspire using this super-fun tool to help you get to your fitness goal. We always have challenges in running, individual, team, and even club events to game-ify your fitness using this wearable technology. This is just another way for us to hold you accountable both in and outside of the club in a super-fun way. Yes MYZONE tracks outside of the club too.
01
How It Works?
Put the belt on with the MYZONE logo facing right side up with the black backing against your skin across your sternum. The belt will automatically beep once and its on. When you remove it it will beep Three times and it turns off. Roughly 15 minutes after your workout, you should receive an email from MYZONE to the email you provided. All of your results are live within your Free FNTS APP (search frank nash training systems in the app store) under MYZONE tab (last 7 days). For a more full more in-depth analysis, there are more results located on MYZONEMOVES.COM
02
What are MEPS?
Meps are? MYZONE effort points? This is the metric we use to hold you accountable to your goals. The number is a combination of heart rate, age, and duration on work. Meps are rewarded based on effort; the harder the individual works, the more points are rewarded. This is completely individualized. More points isn't always better.
03
The Monthly Honor Board
We encourage everyone to strive for at least 1300 MEPS, then publicly celebrate all of those who accomplished this amazing feat.
1300+ Health Hurdle
2000+ Spartan
3000+ Viking
4000+ Beast
04
1300?
This is the most important part of MYZONE in our opinion. MYZONE in conjunction with the research The W.H.O. (World Health Organization) has done based on heart rate, agree that reaching 1300 MONTHLY MEPs will basically erase all communicable diseases. We love when you are in our club working hard, but we understand that sometimes life either makes you miss the gym or might take you on a magical vacation. In these instances, we encourage you to wear the belt and do something, anything to elevate your heart rate and chase that 1300 number, and stay healthy.
05
What Do the Different Zones Mean?
Red Numbers- Below 50% Effort- 0 Points
Gray Zone- 50-60% Effort 1 Point per minute
Blue Zone- 60-70% Effort 2 Points per minute
Green Zone- 70-80% Effort 3 points per minute
Yellow and Red Zone 80-100% Effort 4 points per minute
06
What Should I Be Aiming for MEP Wise?
Strength Training 100-150 max in roughly 55 minutes
Team 85-115 Max in roughly 30 minutes
07
Vacations and Workouts Outside of FNTS?
We will provide workouts that coincide with your belt to do on vacation or at home per request. Unless you have the MZ3, You must come back to FNTS to upload workouts.
08
How Do I See My Workouts I Do Outside The Club on My App?
If you do not have the MZ3 Belt (which uploads live), The MYZONE belts holds roughly 16 hours worth of data outside the club. As soon as you come back to our club and see your name scrolling on the bottom of the monitor, it is extracted from the belt, uploaded to the cloud, and begins processing. The amount of time required for the data to upload depends on the amount of data on the belt. Be patient if there is a delay.
*Like any system there may be flux. There is a small chance workouts might not get recorded outside of the club. No need to get upset or freak out, this suppose to be fun.
09
What if I don't hear my belt beep, see my name up on the monitor or it is not connecting to my Phone?
Sometimes wetting the backside (black part) of the belt will help form a better connection. there may be a problem with the battery, Your phone might not be compatable. If problems still ensue, let us know. or simply contact MYZONE https://myzone.desk.com/
10
Maintenance?
MYZONE uses a simple nickel battery and lasts roughly 6-9 months. Remove plastic monitor from red strap and machine/ hand wash. Keep out of extreme cold or extreme heat. We recommend not using while swimming or other water sports. We are one of the only clubs who actually provides these to their members at no cost. We will replace within 60 days. After that, a replacement MYZONE belt can be replaced for $55.00, our cost. *The MZ3 belt does not use a battery, it uses a USB.
11
Accuracy?
Sometimes reading may be inaccurate, it happens to us all :)
12
MYZone FNTS User Penalty?
If you agree to subscribe to the MYZONE program with us, you agree to the MYZONE penalty. Myzone is such a huge part of our culture, that we have implemented a fun exercise-related penalty for those who "forget" to bring/wear their belt for training session in club. DONT FORGET YOUR MYZONE.
13
Do I have to participate in the MYZONE program at FNTS?
We highly recommend it, but if you do not wish to participate, you do not have to, or at anytime you may return your belt and inform us. :)
14
I am Having Trouble with My Belt, Who Should I Contact?
Good news...We are great at Fitness. Bad news...We are not so great at Tech-Support. The staff here can only help you as best we can, which unfortuantely isnt a whole lot. Great News.... MYZone has a tech support team that is top notch and can help you way better than we ever could. follow this link