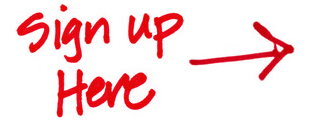 01
Who is "Frank Nash" and What is FNTS's Philosophy?
Frank Nash is a pioneer in the Fitness Industry and the owner of the world famous FNTS. Learn more about Frank HERE. Our philosophy here at FNTS is quite simple. Follow the FNTS 5 Pillars and you will be bulletproof.
1. Attitude (have an amazing attitude)
2. Nutrition (Seek high value foods)
3. Exercise (Strength train often and first)
4. Supplementation (The right supplements work, use them)
5. Accountability (be accountable to a coach or team...this will make you bulletproof)
02
03
What are your hours of operation, schedule, and how do I get started?
All of our hours of operation and our clubs schedule is located HERE. To Get started just click HERE
Im a little nervous, I have a previous injury, Is your program for beginers too?
We are equipped and happy to work with anyone and everyone, from the deconditioned "never worked out before in my life" to the "handicapped", to the collegient athlete. We deliver results. Come in for an orientation, meet with a coach and see if FNTS is a good fit for you. Schedule your orietation HERE
04
Where are you located?
230 Brooks Street Worcester Mass 01606
05
Who does FNTS recommend for supplements and Why?
We carry DotFit. We have and done emense research (here is our Supplement Guide) and we promise that you will not find a better supplement company...period.... check out why HERE
06
Do you offer "Child Care", or can my child wait in your lobby while I workout?
Unfourtunately we are not liscneced for child care or child supervision. A vast majority of our memberbase do have children. If we let your child wait in the lobby while you workout (even on a special occasion) we then have to let everyones child wait in the lobby while they exercise...and the result is "We now are offering childcare and child suppervision" which we are not licenced nor equipped to do. Sorry for the inconvinience.
07
Am I on my own or do I have help?
From the very first day we set you up on a program, where everyhing is figured out for you. From your nutrition, fitness, and supplements, everything is fine tuned and planned out specifiaclly for you and your fitness goall...then your program is implemented by our coaches here (yes your Trainers) and most importantly we hold you accountable to your said goals. Yes, all we do is help.
08
What makes FNTS so special?
We could tell you, but heres what people are saying...