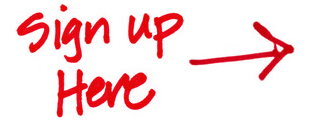 Brian Gagnon
1. Greatest Personal Accomplishments? losing close to 70 pounds in a six month period prior to having a full hip replacement.
2. Favorite Childhood Toy? He-Man action figures and Grey Skull Castle.
3. Favorite Junk Food? Sour Patch Kids
4. Favorite Exercise? Push ups
5. Least Favorite Exersise? Running
6. If you could have any super power what would it be and why?
Super Healing powers like Wolverine because I would never suffer any injuries. Throughout my life, i have been inured too often and for too long anyway!
My name is Brian Gagnon, and I have been a member of FNTS since August 2014. I am a current Ambassador, which is pretty awesome because as we all know as members, the 5 pillars of FNTS is something that gets thrown around a lot; I am proof that it works! I am beyond humbled and excited to be a part of the FNTS team. I have found a passion in fitness and really get pumped when I can guide others into the same frame of mind that I have for it, some call me sick in the head, and I call it passionate! On a personal note, I have run a couple Spartan races and put together the FNTS Spartan team for the Fenway race this past November. I am married with four kids and my wife and I instill the same values in our children when it comes to good nutrition and fitness then those that are taught here at FNTS. Our two teenagers actually ran a Spartan with us and it was truly an amazing experience to partake in such an event with them. I look forward to meeting you and help you attain your fitness goals!
Tyrone "Diago" McClain
1. Whats has been your greatest Personal Accomplishments? Has to be winning back to back national championship as a player and as a coach.
2. Favorite ChildhoodToy? the "Jordan Jammer" ...played on it all day and all night....6ft real hoop with a rubber ball
3. Favorite Junk Food? Oreo Cookies and Milk all day, everyday.
4. Favorite Exercise? Playing basketball (of course) any excersise to show off my pipes lol... Curls are not for girls.
5. Least Favorite Excerise? 1. Squats 2. Squats 3. Squats
6. If you could have any super power what would it be and why? Well, I already have super strength and super speed (kidding) the ability to multiply myself would be cool. My double can do all the annoying stuff i hate like going to the post office and grocery store.
Tyrone 'Diago' McClain's love of basketball most liked started prior to birth. Born in Worcester, MA in 1976 to a family full of local basketball standouts, Diago was in love with the sport ever since he was able to hold a ball. One of seventeen children, there was no shortage of kids to help him hone his skills. In high school, it was the tragic death of Diago's brother that pushed him to work harder, play smarter, and ultimately become the outstanding basketball player he was destined to be. Diago McClain's success in basketball excelled forward as he won State AAU Championships, as well as two National AAU Championships. As the point guard for Holy Name Central Catholic High, he was ranked among the All-USA Top Players in Massachusetts. Shortly after playing at the high school level, Diago he began his coaching career. Since 1998, Diago McClain has coached youth at all levels and has developed players that have received scholarships and awards and have gone on to play at the collegiate level. For the past several years, Diago McClain has coached AAU teams at the national level, as well as serving as Assistant Coach for the varsity boys basketball team at his alma mater, Holy Name High School.
In 2009, Diago McClain founded Worcester PIF, Diago's organization is the place where love for basketball and dedication to positive youth development come together with a grace and integrity that has the ability to lift youth to new heights.
"All kids need is a little help, a little hope and somebody who believes in them."
-Magic Johnson
Brianne Spellane
1. Whats has been your greatest Personal Accomplishments? Earning my master's degree. Specific goals give you purpose and direction. I knew what I wanted to do since middle school and I went after it. I'll always be proud of that.
2. Favorite Childhood Toy? Soccer Ball
3. Favorite junk food you'd eat all the time if it had no calories? Pizza. I love pizza. All the pizza.
4. Favorite Exercise? The basic foundation: push-ups and pull-ups.
5. Least Favorite Excerise? I read somewhere that "bitching burns between zero and zero calories a minute, so there's no use complaining about your hardships." My lips are sealed on this one. Plus, I don't want Joe to find out and torture me.
6. If you could have any super power what would it be and why? This one's easy: The ability to teleport. Think about how much additional time you'd have day in and day out if it wasn't wasted sitting in traffic or in transit. Be somewhere in a blink? Yes, please.
Brianne Spellane joined FNTS as a member in 2014. Since that time, she's been kicking ass and taking names. Just kidding – she's actually very nice and only slightly intimidating. Bri believes the keys to success are hard work, commitment and surrounding yourself with people who force you to do better.
Bri is an avid sports fan and competes in obstacle course races and local road races. Outside the gym, she's is a seasoned communications professional with more than 11 years in the marketing, media relations and journalism fields. She graduated from Saint Anselm College and earned a master's degree from Syracuse University. A standout collegiate and high school athlete, Bri's been inducted in both the Worcester Public Schools and Burncoat High School athletics halls of fame. She lives in Worcester with her husband, Bob, four rock star teens (Bobby, Annie, Michael & Patrick) and their social media-famous golden retriever, Declan.